I hope you find my posts informative and helpful. Just so you know some links in this post may be affiliate links. For more information review my Privacy Policy.
Last weekend on BrightonMums.com Claire wrote about the idea of buggy lust- parents who can't find the perfect buggy but instead keeping adding new ones to their continuously growing collection of strollers and pushchairs. I can totally relate; by now I have developed a little bit of a buggy addiction myself. I actually took it one step further and started, busycitymum.com, where I openly discuss my love of strollers through reviews, top ten lists, and buying guides.
Rather than just going on about my love for strollers, however, on busycitymum.com I also aim to help first-time buyers finding the right buggy. I show my readers what to look for so they can avoid falling into the bad habit of buying more needed. One thing is certain: there will be one buggy that works for you; you just need to know how to find it. It's tough, I know, but together we can do it!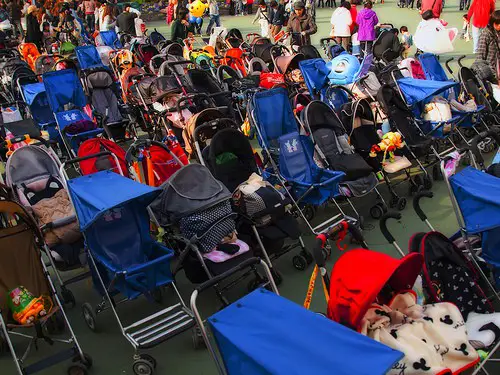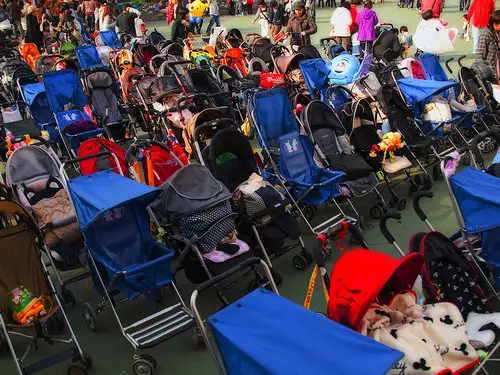 Here is the thing; it isn't really that hard to pick the right one. If you take some time to ask yourself a few key questions BEFORE you actually buy a new buggy, you will quickly realise what's essential for you and you can narrow down the search. For example, consider where you will be spending the most time during the first few months and how far way from home you will be travelling.
Are you likely to just go for long walks? Although there are organised walks in and around Brighton that are buggy friendly, if you plan to stroll along the seaside or promenade along the narrow cobblestone streets in Brighthelmstone, you should look for a buggy with good wheel suspension and air filled tires. The wheels should be big at the back and small at the front for better handling and a bump free ride.
Will you commute a lot via bus and train? Hopping on and off buses is more difficult if your buggy is too big. Solution: Get an easy-to-fold buggy that is light to carry and take little space. Babyzeen Yoyo or Baby Jogger City Mini are both good options.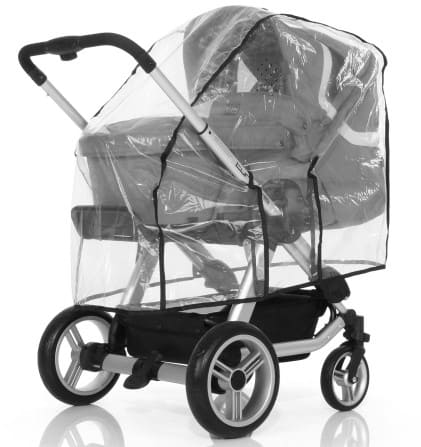 Do you often leave the house when it's raining? If yes, then you can't buy a buggy with slippery plastic wheels, and you need to make sure the rain cover is included and covers the buggy completely.
When having your coffee, do you normally sit down at a café or do you prefer strolling in the park? I love walking with a warm cuppa and for that you'll need a buggy that's easy to steer with one hand and that comes with a good cup holder. If you instead like taking your time and sip a freshly made homebrew at the Mock Turtle, you might want to consider a Silver Cross Stroller that is only 28cm (11 inch) wide so that you can still use sit at you favourite table.
Are you planning to have more than one child? Get a tandem pram. Not sure yet? A so-called 3-in-1 is your best choice.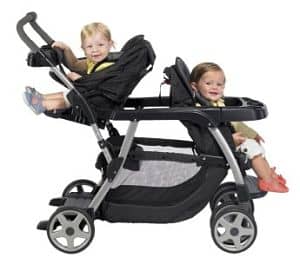 Do you fly a lot and will you need a car seat where you are going? Buy a travel system, which includes carrycot, pushchair and a car seat.
And so on. Planning ahead is the key.
If you are interested in knowing more about how to choose to the perfect pram, I have written a comprehensive guide that covers areas that you might haven't though of. Did you know for example that there is a pram that comes with a paparazzi cover? Or, that there is a stroller you can wear as a backpack?
Sorry, I don't mean to lure you in, but if you feel tempted to join the buggy loving club, don't hesitate – get in touch and spread the word.