I hope you find my posts informative and helpful. Just so you know some links in this post may be affiliate links. For more information review my Privacy Policy.

Amazon Top Seller  » #3 best selling stroller, 2015
Graco Evo Pushchair (Khaki, 2014 Range) is a really neat looking pushchair and a good choice for the urban mother. It comes in many colours, such as navy, khaki, plum, as well as, of course, the safer black.
"Amazing pushchair! Lightweight, easy to steer. Lovely colour, looks even nicer in the flesh. Can't wait to use it for my second baby due in 4 weeks" - Amazon review
The Graco Evo pushchair is appropriate from birth and has the option to convert from a flat lying seat to a completely reversible pushchair in just a few simple clicks. With it's completely reversible seat, lie-flat-comfort, plus a true 'one-hand fold' I'd say that the Graco Evo is a good buy.
The chassi is made in a way that it makes it easier to interact with your baby thanks to its reversible seat. It is also lightweight and compact and can easily fit in the trunk of the car.
Technical details
| | |
| --- | --- |
| Item Weight | 9 Kg |
| Product Dimensions | 86 x 60 x 102 cm |
| Item model number | 1882166 |
| Additional product features | Bumper Bar, Canopy, Rain Cover, Shopping Basket |
| Seating capacity | 1 |
Features and Specifications
» Fully reversible seat and three reclining positions
» Features a 'one-hand fold' mechanism
» Large shopping basket
» Lockable front swivel wheels
» A fully washable footmuff and seat liner
Suitable from birth
As you know, if your newborn is going to spend a lot of time sleeping in the pram you will need a surface that is firm yet comfortable.  A pram that is suitable from birth which needs to fold down completely flat. This is not only because it's more comfortable to sleep this way but, more importantly, because your baby can't support his own head and needs to lay flat in order to aid his spinal development.
A colourful footmuff
Graco Evo Pushchair is equipped with a footmuff and rain cover (something all pushchairs should be equipped with but don't for some reason). The footmuff comes in a wide variety of colours.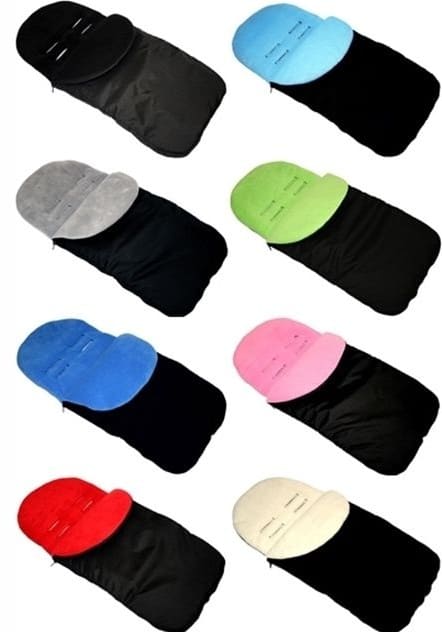 There is also a large, easily reachable basket below the seat - perfect for storage of bottles and nappies, toys, etc, and if not used, it can be folded away and put aside.
Customer Reviews and Scores
I found 44 customer reviews on the Graco Evo Pushchair on Amazon and they all had awarded the 4.6 stars out of a possible 5 on average.
"We had picked this pushchair for its weight as we have stairs outside our house and after having a caesarean I found the weight of this pushchair was excellent, so glad we got this one and not opted for a heavier more expensive brand."
"We have used this pushchair for 10 weeks now and i cannot fault it in any way. It is quick simple and easy to put up and down, the seats (pram, pushchair and car seat) are easy to click into place, no faffing while trying to hold your child and the steering it very lightweight, so much so that i can steer this with one hand while holding a shopping basket in the other! The car seat is a simple click in when using with car fitting so it means you can move baby without waking them...however the car seat with baby sat in it is much heavier than it looks!"
There were a few negative comments as well but mainly regarding
"It's been creaking a lot which I'm not happy about. It's also very rattly on pavements and bumps which is a shame as it's such a nice looking pushchair. The cosy toes slip down constantly as well, I have to pull them..."
Would I recommend this pushchair?
Yes, I would. The Graco Evo Pushchair is an extremely versatile and perfect for both for toddlers and newborn babies. There is really no point in getting a pushchair for newborn babies only which cannot be used later on, right?  You might has well purchase one pushchair which can cover the baby's need from birth and a few years after.