I hope you find my posts informative and helpful. Just so you know some links in this post may be affiliate links. For more information review my Privacy Policy.
When I organise play dates for my son, I go into a mamma-frenzy.  Each one of us want the best for their little ones but I don't have much time to bake a homemade cake each week!
I thought I'd share with you my go-to recipe when I need to prepare quick and impressive play date food.  It only takes 5 minutes to make and 18 minutes in to cook in the oven. This is a last-minute madeleines recipe is a winner.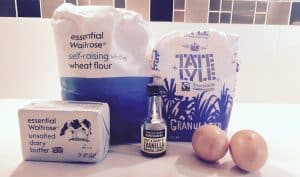 INGREDIENTS (for 12 Madeleines)
100 gr liquified butter
100 gr self raising flour
70 gr caster sugar
2 tea spoons vanilla essence
2 beaten eggs
1. Mix all the ingredients together. Put all the ingredients in your mixer in no particular order.
2. Grease the tray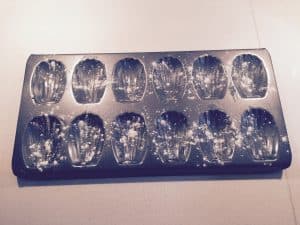 Spread a tiny amount of butter on the tray so that the madeleines won't get stuck. To be extra sure, I sprinkle a bit of flour too.
3.  Place the dough in the tray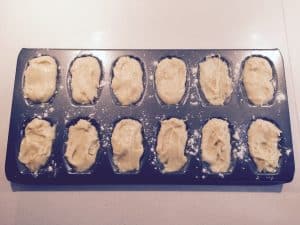 Don't overfill the individual madeleine forms, they should only be ¾ filled. If you fill them too much the dough will float over the age while cooking.
4. Start baking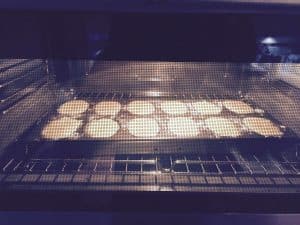 Bake for 18 minutes at 150 °C.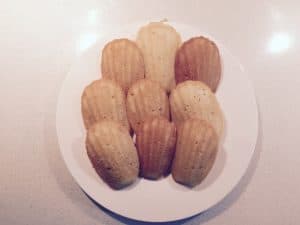 Do you have any other super quick recipes you'd like to share?
I'd love to hear from you!
Love,
C xx