I hope you find my posts informative and helpful. Just so you know some links in this post may be affiliate links. For more information review my Privacy Policy.
I am not particularly fond of house chores but I find very difficult to live in a messy and disorganised flat. Therefore, I try to do the best I can in the minimum amount of time possible.
The spices cabinet is a long-standing messy place. This is what it used to look: messy! I couldn't find anything in there and had to open 3-4 boxes each time I had to use cilantro.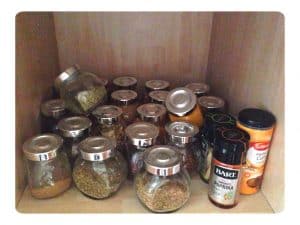 If you can tell the difference between oregano and thyme just by looking at it, chapeau, for the rest of us, some labels will give a helping hand. So, here is how how you can sort out your spices in three simple steps (I got this idea from Martha Stewart)
#1: Download the labels
Download the Martha Stewart template. You can find the PDF file here. There are three variations but chose to print the round labels with individual spice names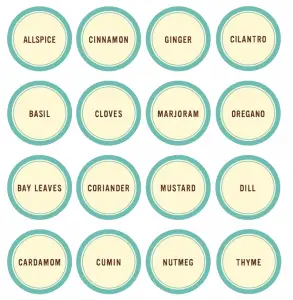 2#: Print and cut out the labels
Print out the labels using a thick paper, not the common A4 used for documents, but a paper that can take some wear and tear. Cut out the shapes
3#: Glue the labels on to the jars
I then glued the labels on to the lids using Mod Podge. I was already using glass jars from IKEA, and you can find a range of jars here if you don't like the ones I use: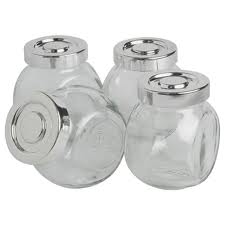 4#: Place the jars on a tray
I placed the jars on a tray so that I can easily take all out all spices at once and quickly find the one I am looking for or prepare all the spices I need to cooking. I put my jars everything on an plastic tray from IKEA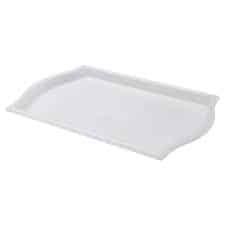 and here is the result: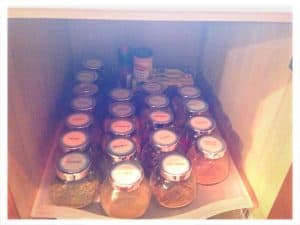 Much more manageable than before and it looks nice too.
How do you store you spices? Share your thought in the comment section.
Happy cooking,
x
Carla