I hope you find my posts informative and helpful. Just so you know some links in this post may be affiliate links. For more information review my Privacy Policy.
If you have been following my blog, you already know that I m too busy for super complicated baking recipes. I still love food. I love eating more than cooking so when a friend showed me this easy and quick bread recipe, I thought I would give it a try.
INGREDIENTS
375 Wholemeal bread flour
125 White strong flour
7 gr yeast powder
10 gr salt
325 ml warm water
Lug of olive oil
You only need 7 minutes to prepare. Follow these steps and you will have a fresh homemade bread in less than 3 hours:
1. Mix the 2 different floursin a large container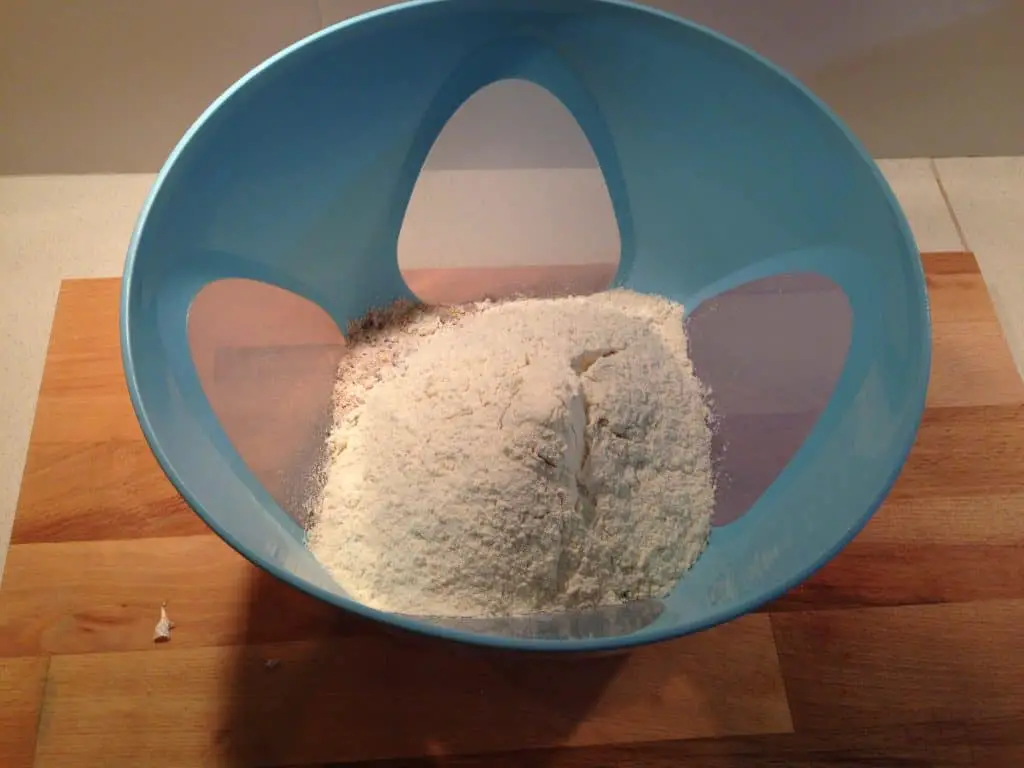 2. Divide the flour into 3 parts as pictured. The middle part contain the olive oil and the sides the yeast and the salt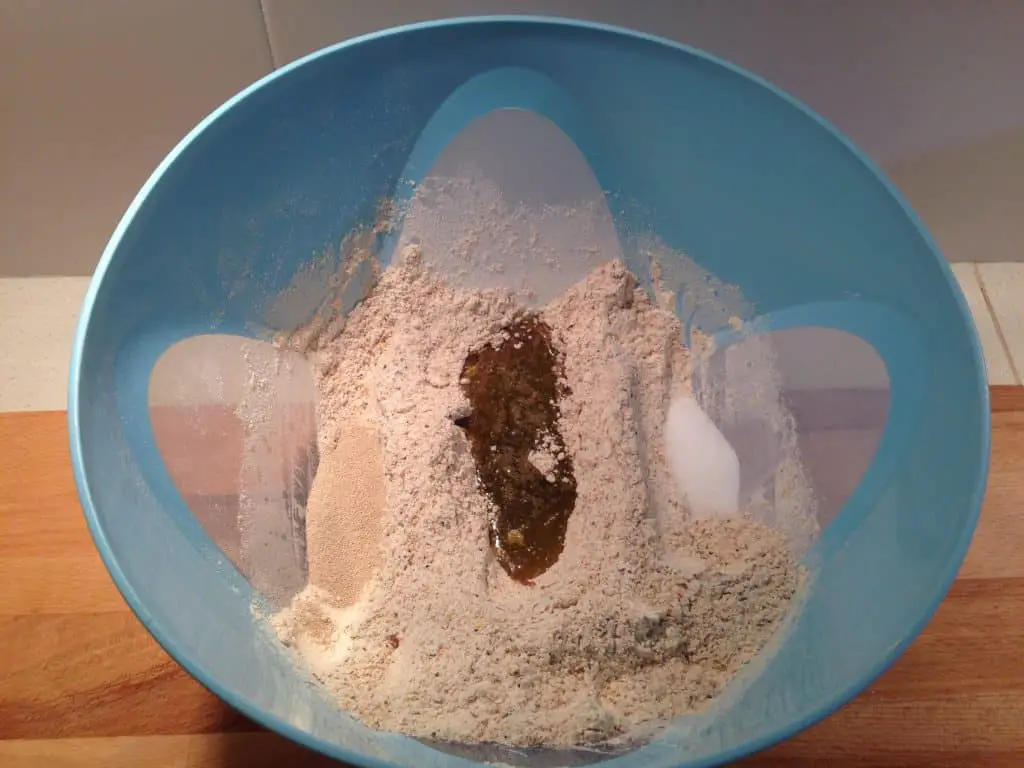 3. Add water and knead for 3 minutes until you reach this consistency (it might take less than 3 minutes)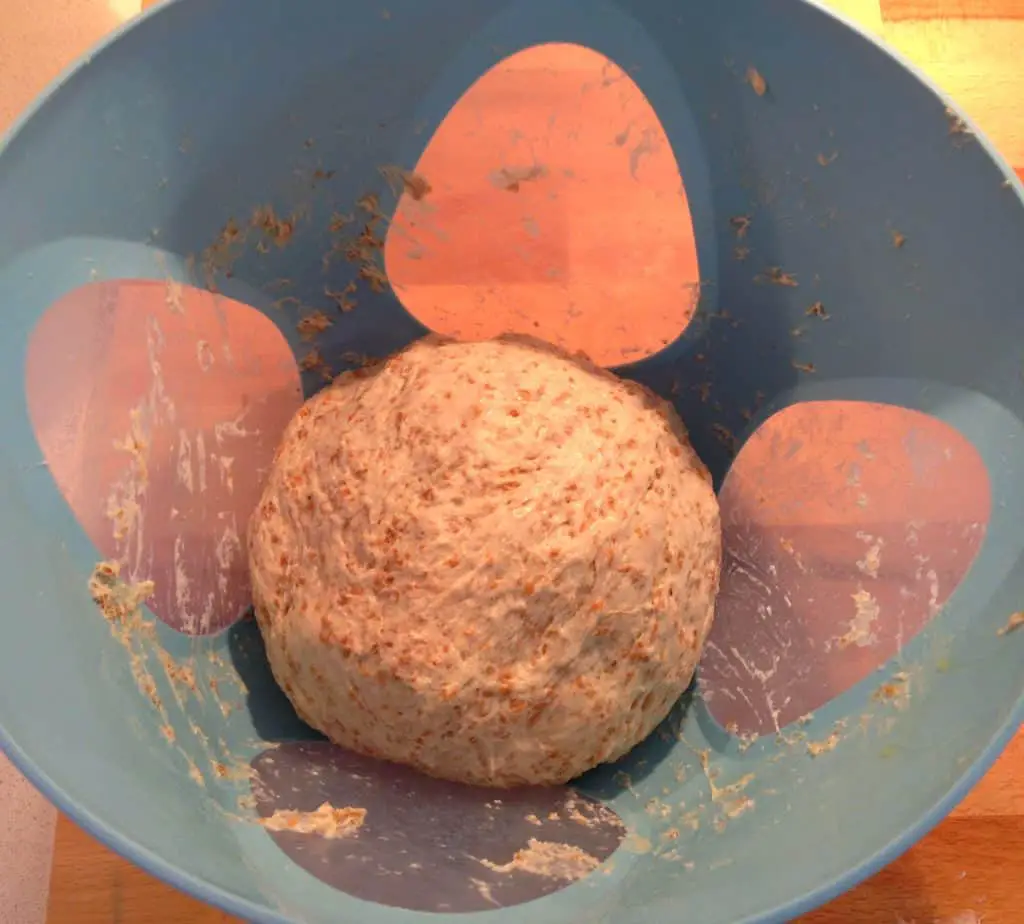 Put some cling film on top of the container and let it rest for 2 hours (or overnight/for the whole day as I do!)
4. When the dough reaches this size (it has basically doubled in size)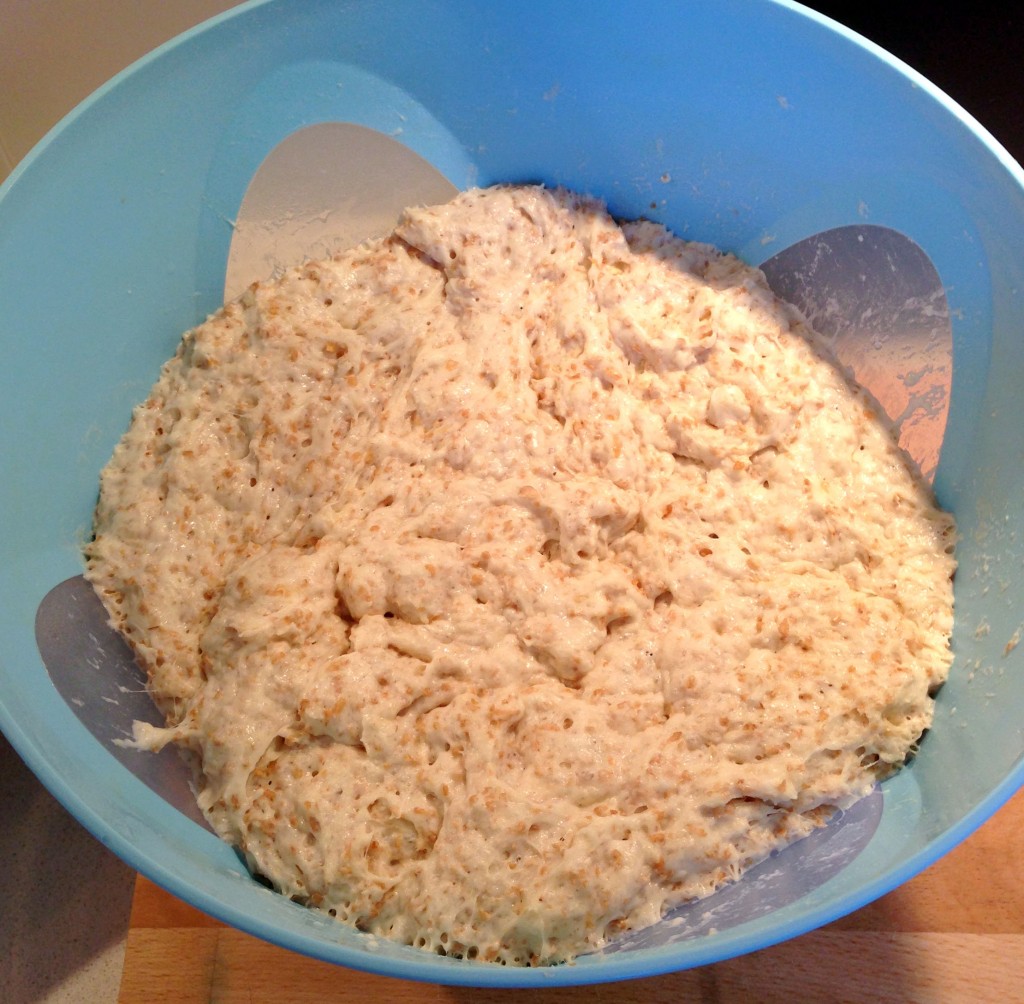 You can need for 3 minutes. Before kneading, put some oil on your worktop. I took the oil cap as a comparison for you to understand the quantity.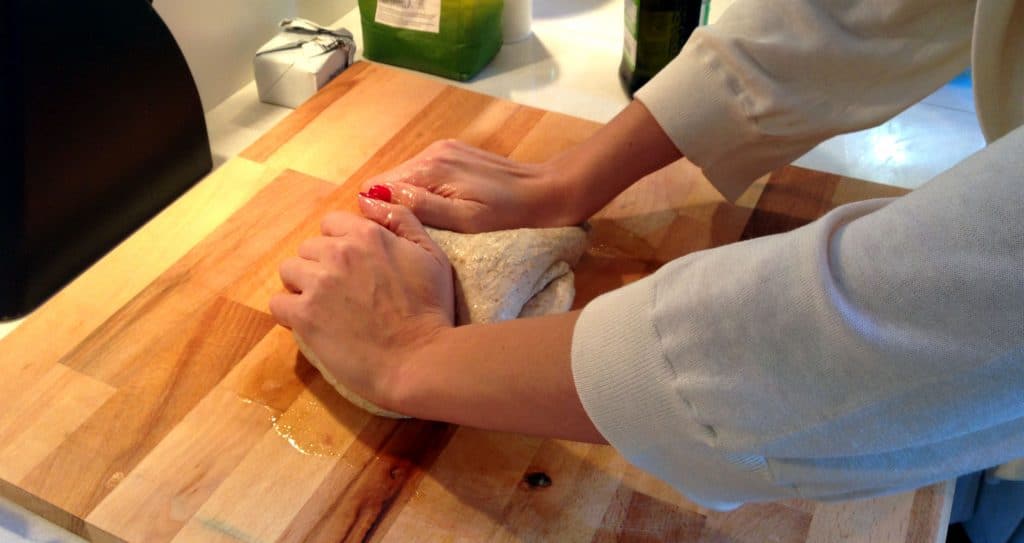 Let the dough rest for at least 30 minutes.
5. After 30 minutes, put the down on a parchments paper, make some light cuts on the top part of the dough and sprinkle some white flour. Bake in the oven for 25 minutes at 225 C and for 10 minutes at 200 C.
Baker's tip: Put 8 ice cubes inside a small tin together with the bread the oven. Your bread will come out with a lovely crust!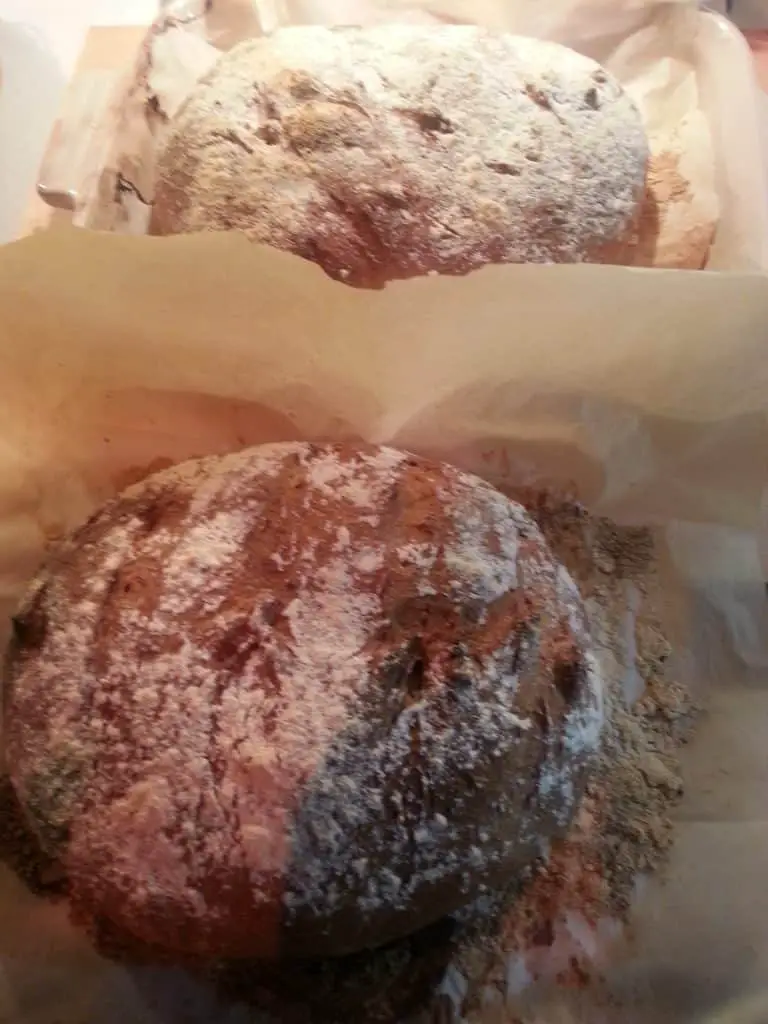 Good luck!
x
Carla